Rainbow Realty Group Indianapolis IN 46219 (317)-357-4000
We are the largest source of rent-to-buy fix-up homes in central Indiana. Our home ownership program is ideal for families, individuals and investors who would not normally qualify for financing. No banks, no closing costs. All homes are owner financed and you can qualify in as little as 3 days. Fast, convenient and affordable
Call Rainbow Realty Group Today.

Rainbow Realty Group, Inc.
Rent To Buy Fixup Homes, Rental Properties, Buy and Sell Homuses
6104 E 21st St
Indianapolis
Indiana
46219
United States
VENDIDO
VENDIDO
VENDIDO
VENDIDO
* Incluye Impuestos De propiedad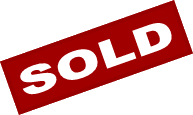 2028 W Nichol Av Anderson, IN 46016
Nec. Nuevas
Electric
Parece O.K.
Parece O.K.
Parece O.K.
200 AMP Breaker
Parece O.K.
Vinilo Revesti
Unknown
Información que se considere fiable pero no garantizada, o se justifica
ADVERTENCIA! - Todas las viviendas se venden "tal y como es" verificar siempre a cabo antes de comprar.
Receive Top Dollar in ANY AREA
Sell FAST for ALL CASH and NO FEES.
No Repairs, We Buy "AS-IS".
Free online service. Call: 317-357-4000

1, 2 & 3 bedroom Homes & Doubles
Freshly Painted, Cleaned & Remodeled.
Pets OK, EZ-Qualify, 3-Day Approval.
Limited Supply. Call: 317-357-4000

Looking for a perfect home to flip
or your next Low Cost DIY Project?
We have the best selection in town.
3-Day Approval ... Call: 317-357-4000
Stop Looking ... We have Great Deals,
Cheap Prices and Huge Discounts on
Cash Homes. Make Repairs and Save. Limited Supply. Call: 317-357-4000


Bad Credit, No Credit = No Problem 
Buy a Rent-To-Buy Fix-Up Home 
in Indiana, low down payment. 
Call: 317-357-4000 or visit us at: